Current Mood:
Playful
Extra Life – Amusing video game strip
———-
DM of the Rings – Lord of the Rings as a D&D module. I cast Magic Missile at the darkness!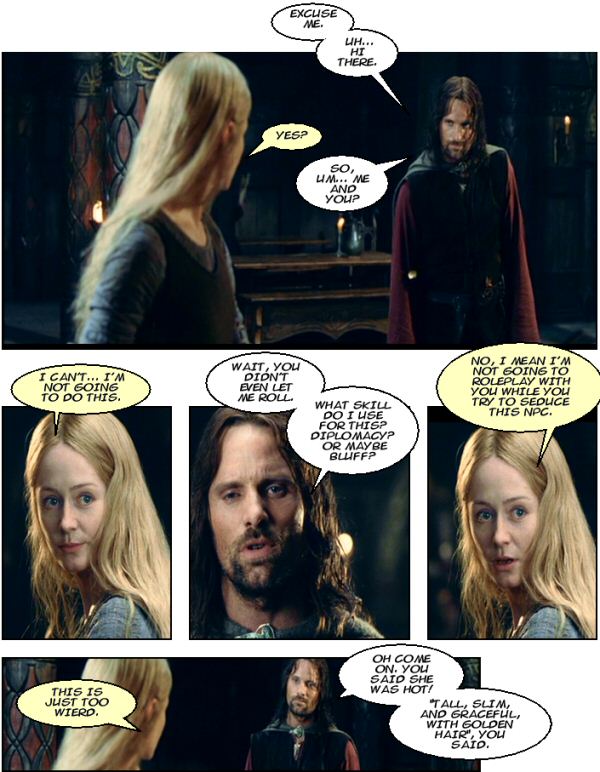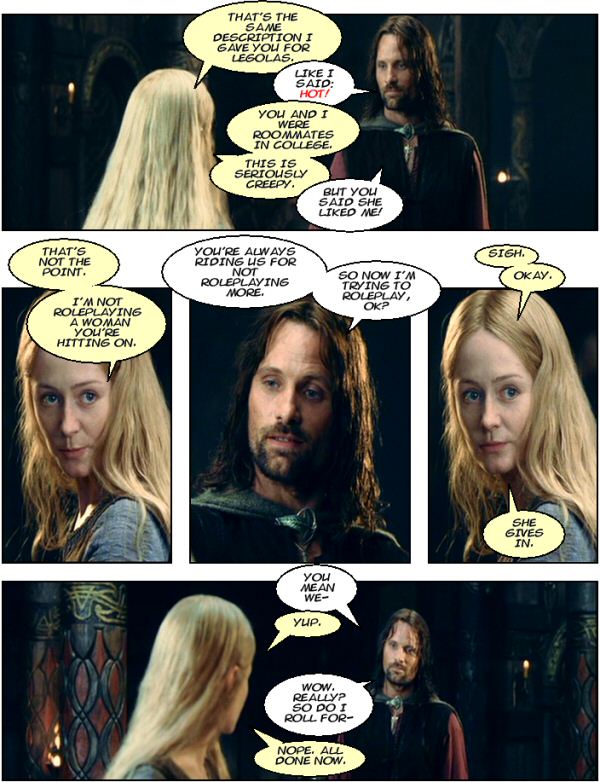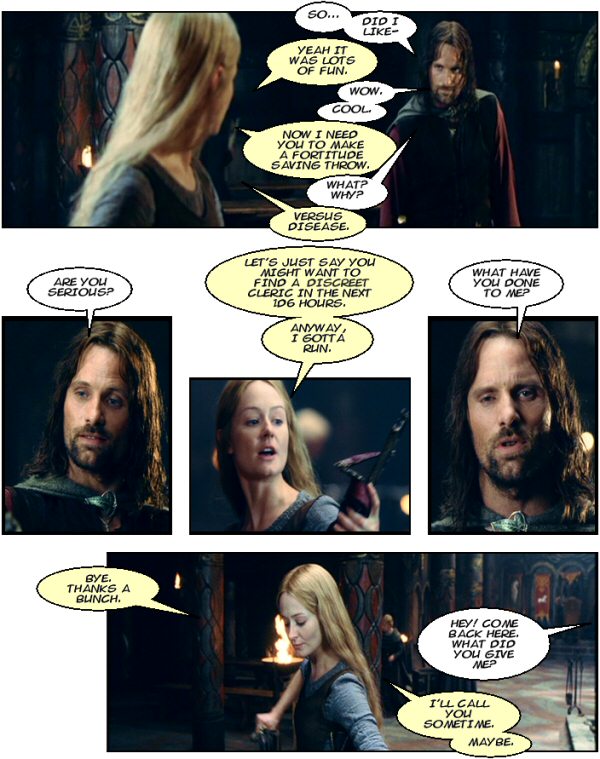 ———-
Goblins – I seem to read a lot of D&D based comics. This one has great art and went from humourous to serious, but still interesting.
———-
Least I Could Do – Rayne is my hero, and a total childish misogynist. The strip has gone through a couple artist changes and the newest stuff is gorgeous.
———-
Penny Arcade – Video game craziness
Write a comment